New year, going back to micro.blog for posting my thoughts, rather than going directly to the different sites.
---
As organized as I am, I still tend to be a major procrastinator.
Something I would like to change for the new year.
---
Some interesting ideas on what Musk may be doing.
---
I love the energy in downtown Kelowna when the weather warms up (+21C today) and the tulips bloom.
The city comes alive.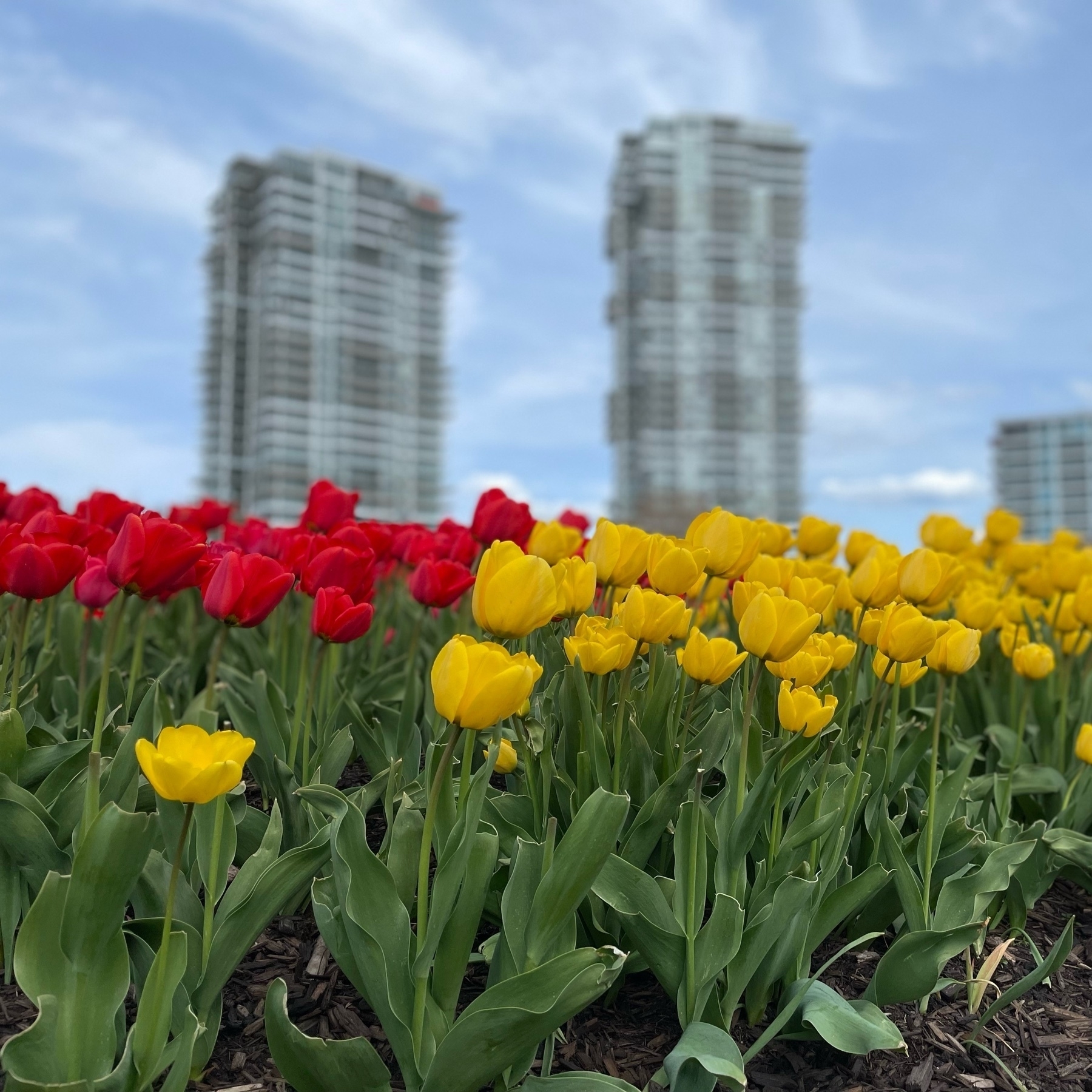 ---
Late night thoughts:
Makers Mark > Knob Creek* for bourbon.
but I'm feeling good so both are great.
---
Sunday morning listen: conversation between two of my favourite authors.
Greg Mckeown (author of Essentialism and has a new book out) and Ryan Holiday (author of several books about stoicism and other topics).
---
That moment went you bought small chocolates to enjoy last night, but find them the next day to consume at lunch.
---
The cure for all (my) problems is bourbon.
---
Scrolling past all the Oscar tweets when I see news of a new trailer.
Here come the Jets!
---
I enjoyed this conversation between @tylercowen and @ShadiBartsch about the Greek/Roman classics and China.
---
Audible is having a 2-for-1 sale for the next few days. Two of my favourite books are included, Obstacle is the Way and Daily Stoic, both by @ryanholiday.
Can't go wrong with those two books.
---
---
It always surprises me how quickly people will turn on someone for a minor mistake, overlooking all the other proactive actions and accomplishments that person did in the last month/year.
---
---
If you enjoy newsletters, I highly recommend James Clear's. Check it out: 3-2-1
---
---
Wondering why we even have holidays when most people ignore them and like to contact me about work related issues all day.
---
This Wednesday has become a Monday for me. Not sure what's up with this week.
Thankfully, I have Swedish House Mafia playing and perking me up this afternoon.
---
The Mondayest Monday I've had in a very long time.
---
Looking at listings and read, "over 850 sq feet."
Actual size: 855 sq feet.
---
Another interview done by @RyanHoliday which is really worth listening to is with Annie Duke, a world champion poker player, on choosing the truth. Listen on the Daily Stoic Podcast. #stoicism
---
A quiet Sunday morning, listening to Ryan Holiday interview Tobias Lütke, the CEO of Shopify, on the Daily Stoic Podcast.
---
It's a completely different stage of parenting when your kid wants to sleep the day away and you've been up for five hours already.
---
Rome wasn't built in a day, but they were laying bricks every hour.
You don't have to do it all today. Just lay a brick."
– @JamesClear
---
Rome wasn't built in a day, but they were laying bricks every hour.
You don't have to do it all today. Just lay a brick."
– @JamesClear
---